Company history
There is no future without the past. We transfer experience we got from experienced carpentry masters to newcomers with respect and introduce them skilfully in contemporary processes.
1947
Before 1948: First carpentry masters in Žiri
Read more
Who were the first carpentry masters in Žiri? The answer to the question is lost in the mists of time. The Teresian Cadastre from 1754 lists 27 weavers, 6 tailors, 6 shoemakers, 3 carpenters, 2 blacksmiths, a tanner, a cooper, a roofer for thatched roofs, a saddler, a bricklayer and a butcher. Three carpenters, no joiner. Joinery was probably done by the farmers themselves, even more likely the small land owners who had learned the tricks of the trade.
Read less
---
1948
Founding of the Žiri Joinery (1948)
Read more
Mizarsko podjetje Žiri (the Žiri Joinery) celebrated its inception on 2 September 1948. On that day, the Local People's Committee of Žiri established the Mizarsko podjetje KLO Žiri or the "KLO Žiri Joinery". The most important shift in this period occurred in the between 1958–1960, when they moved from initial workshop to a new building. They were producing everything a customer's heart desired, most of all joinery (also called "stavbarija"), especially windows and doors.
Read less
---
1958
Moved to the new premises at Dobračeva (1958-1960)
---
1985
Joinery at the Agriculture and Forestry Cooperative Mercator Sora Žiri (1985-2006)
Read more
The idea of partnering up or even merging the Žiri Joinery with the Agriculture and Forestry Cooperative Mercator Sora Žiri became topical in the early 1980s. And so on 31 December 1984, after 36 years, the Žiri Joinery was formally disbanded and on 1 January 1985, it formally became a part of the cooperative called Mizarstvo.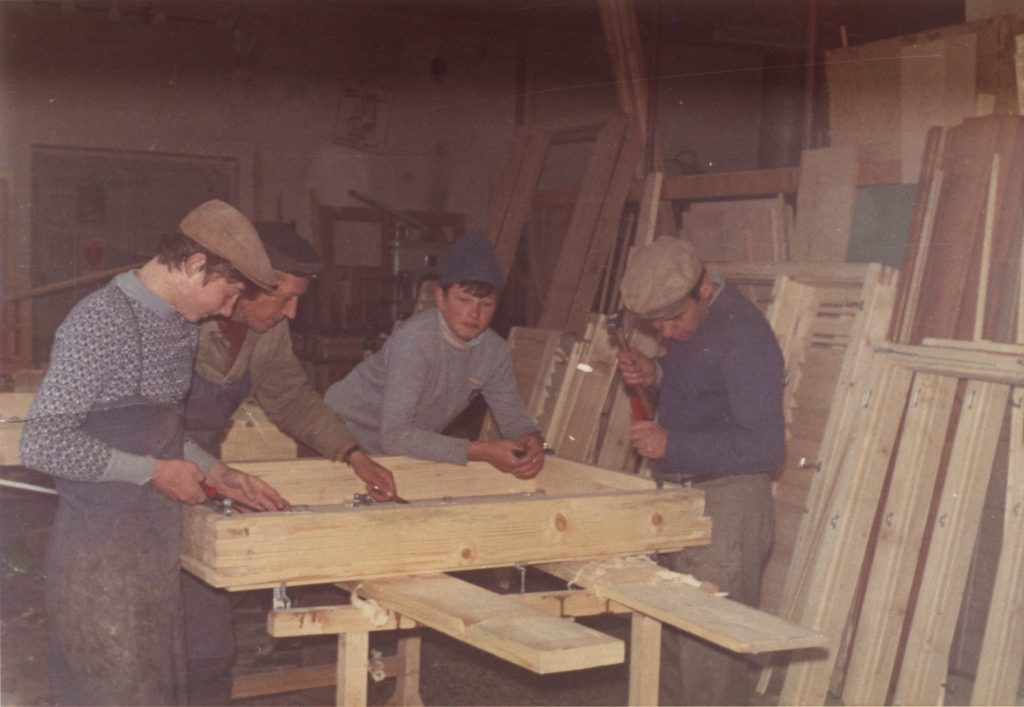 Read less
---
2006
M Sora Joinery: A window offers more than a view (Post 2006)
Read more
M Sora d.d. Žiri was established in 2006 as a joint stock company. Mizarstvo was incorporated into the venture, now becoming M Sora Mizarstvo. The chief milestone in the development of the Mizarstvo company represents the construction of a new factory and the transfer of production to a new hall in the industrial park, which took place in April and May 2007. It was finalised at the start of 2008. Today, M Sora Joinery is a modern, sustainable and innovative company that develops and manufactures wood and wood-aluminum windows and ennobles homes for people all over the world.
Read less
---